Bed Sets
About GriffonCo Miniatures and Terrain
All prints vary in size based on designer files. Miniatures are scaled for 28mm tabletop miniature games and are approximately 28mm-32mm unless otherwise specified. Images show the product on a 1-inch grid with a standard 20 sided die. Processing time for all 3D printed products varies from 1-14 days. Extremely large orders may take longer. Some items may be shown in pictures that are not included, contact us if you are unsure of what you are purchasing.
We do not accept returns on any product. Please email us pictures of any defective or broken model within two days of delivery for a replacement.
All of our 3D printed items are 3D printed PLASTIC and are not real. While our specific purpose is for Dungeons and Dragons tabletop miniature role-playing games, our models have a wide range of use. Customers have successfully used our miniatures and terrain for Warhammer 40k, Pathfinder, Fallout, Necromunda, Gaslands, Kings of War, Blood Bowl, Heroscape, and many other 28mm scale wargames. We have also had many customers purchase terrain to use with S Scale Trains, 1/32 and 1/35 scale scenes.
Our models are 3D printed and may show minor imperfections or print lines. Some of our miniatures may require assembly, sanding, or priming. Priming is not required, and any miniature or spray primer will do. We recommend Gorilla Gel glue for any assembly of our miniatures.
Our FDM miniatures are 3D printed with PLA plastic and are not as highly detailed as our resin miniatures. They are printed using a higher quality polylactic acid plastic made from corn grain and are tougher than most PLA prints. PLA is intended for indoor use and has a melting point of 120°F.
Our photopolymer UV plastic resin miniatures are 3D printed with the USA-made resin manufactured by 3D Resin Solutions and offer excellent shock and impact resistance. Exposing unpainted UV miniatures to sunlight will continue the curing process, and miniatures may harden, become brittle, or have a color change. Learn more about our resin here: https://www.3dresinsolutions.com/
Not all miniatures are scaled the same. We have over a dozen designers, and much like major design companies, our designers do NOT design at the same scale. We are working on adding measurements to all of our miniatures, but if in doubt, please contact us before ordering.
Mr. & Mrs. Claus Bedroom Suite! These were perfect!
In my 2021 Christmas D&D Puzzle video I used this bedroom suite for Mr. & Mrs. Claus. Matches the wallpaper and everything! PERFECT! GriffonCo is my go-to source for terrain for my YouTube videos. As always, please forgive me for my lack of painting skills.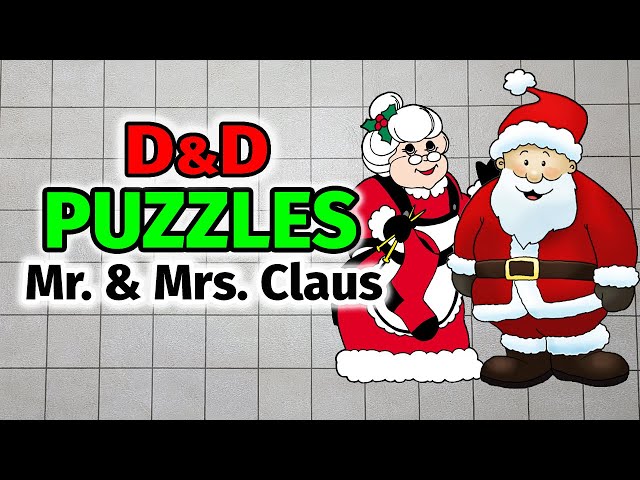 Awesome with the tavern bar set
I ordered these to go with the tavern and bar set. The design of the chairs matches really well. Attention to detail is awesome - even the backs of the chairs are designed.
Review by Paul S
The bed is the right size for a habit, child, or dwarf, but the barbarian is not going to fit. Excellent details and made of a very durable and strong plastic material.
Review by Jonathan
Currently painting these. I am probably going to leave images of them painted when I get done with everything.
Good prints, nicely detailed and solid.
I do believe for the price I paid for everything in this order I could not have done better.
Review by Dragonlady153
Item as described. Prompt delivery. Would buy from seller again. I am a satisfied customer. Thanks
Review by Pjleger
Just the right scale and might buy more for the rest of my party's rooms!
Review by Taylor S
Exactly as pictured! Thank you!
Perfect
This was just what needed for my adventures. I will be shopping here from now on.
Review by Hannah E
Amazing quality and even better customer service !
Recently ordered several pieces from Griffonco and I couldn't be happier. Fast delivery and great detail. Definitely ordering more!